De Change Performance Monitor
Getting grip on Change initiatives is not easy. Many Change projects fail and studies from Gartner and IDC show us the human factor is key. The Change Performance Monitor (CPM)* offers operational grip on dynamic human factors. This new fact-based control system for Change Management supports the success rate of performance initiatives.
CPM offers rational-intuitive decision-making when dealing with dynamic human factors, bringing professionals – employees, teams, staff and managers – in an instantaneously decisive position with the right rationales at hand. Fact based insights regarding your Change initiative will improve decision making and ultimately generates 35pp average increase of initiative success rate. From now on your interventions will be focused and successful.
CPM* is not a standard one-size-fits all product. It will always be customised for your project and your environment. Together with the stakeholders of the change we determine the change indicators for your organisation. Our consultants will help you to set it up and support you.
CPM* has been applied successfully at organisations like ING Bank, Ahold, Delta Loyd,
Wessanen and many others. CPM* offers online dashboards for individuals, team leaders and (Change) managers, enabling them to create their own insight.
Contact us if you're interested to use the Change Performance Monitor for your organisation. We will support and train your change managers and will set-up your own online environment to use for all change initiatives in your organisation.
Want to know more about it?
 Please feel free to contact us.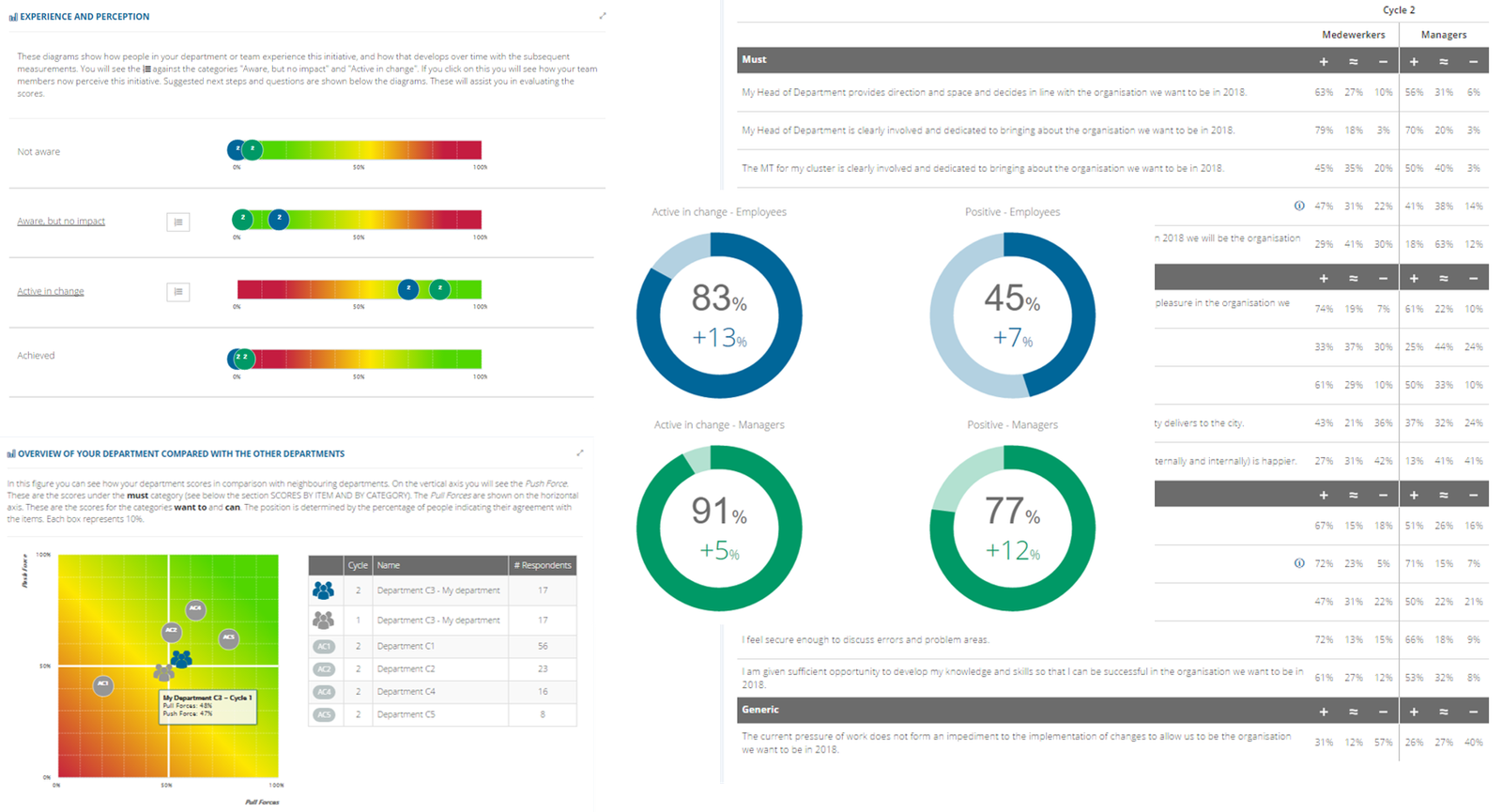 * Powered by Sentensor | Grip on Change